All too often, it is assumed that as civil engineers, we just want to pave the world. And although our work does involve roadway design, streetscape, and other public works projects, civil engineers have the ability and responsibility to include sustainability in their work. For example, even a street improvement project can include recycled materials for the pavement section, permeable materials to reduce runoff, green areas of all sizes, reclaimed water for irrigation, and rainwater harvesting, among other possibilities.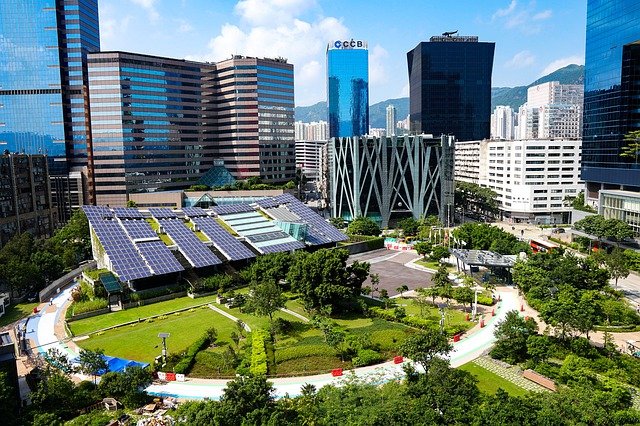 Civil Engineering and Sustainability
LEED certification requires, for example, the inclusion of site civil elements, such as locating an appropriate site, maximizing energy savings, efficient use of water, minimizing the heat island effect, and the increased use of recycled materials, among many other possibilities. Therefore, it is helpful if civil engineers research and learn how to apply LEED standards before planning and executing the civil work; also, whether or not you are working on a LEED project, as a civil engineer, you can ensure that the work you perform, as well as the ultimate product, incorporates sustainable practices and standards. These simple tasks can have a tremendous positive impact on our communities and our planet.
Personally, I did not get involved in sustainable design until 2010. That year, as a requirement s from my then employer, I became a Leadership in Energy and Environmental Design Accredited Professional (LEED AP.) And the first thing I thought of was, "why hadn't we been doing this before?" With life's and work's challenges, it is easy to become complacent and fall into routines. We assume that we are doing enough by simply recycling or biking to work. In many cases, we assume that the guidelines and regulations imposed by local government agencies, such as prohibiting the sale of plastic bags, are already sufficient to protect our environment. However, according to the experts and empirical data all around us, we are not doing enough, plus we are starting at a deficit. There is already too much pollution of all kinds in our world, and that trend is not currently slowing down sufficiently to reach sustainability. We still need to do more.
I personally believe we need growth and development. As our populations grow and people relocate, new housing is needed and the infrastructure to support new development. However, we need to meet our present needs without compromising the ability of future generations to do the same. This is, of course, paraphrased from the well-known Brundtland Report regarding sustainability, but the message rings through. And even though it has become a cliché, as a parent, I agree that we must not pass on a world in disarray to our children and their children. Therefore, we all must make a strong effort to promote a sustainable environment. And we civil engineers, as stewards of the built environment, have a particular responsibility to ensure, or at the very least, strive to disrupt the environment as minimally as possible, as well as improve the existing conditions of our communities, which have already been built up.
---
Jorge Romero- Lozano, Founder
Jorge has 35 years of extensively diverse experience, both in the US and internationally, in civil engineering, environmental sustainability, and project and construction management within the public and private sectors. He is the President and Principal-In-Charge and an expert on sustainability, civil design, and project management, including risk and change management. Jorge is a Registered Civil Engineer in California and Nevada, a Certified Project Management Professional (PMP) from the Project Management Institute, and a Leadership in Energy and Environmental Design Accredited Professional (LEED AP) from the U.S. Green Building Council (USGBC.) He studies civil engineering at San Diego State University and Construction Management at UC Berkeley.
Civil Engineering and Sustainability